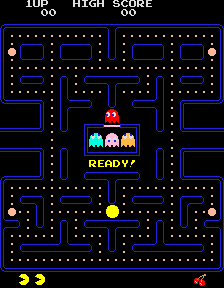 Do you remember when plug-and-play meant nothing else than plugging a Pac-Man cartridge into your Atari console to get your game to play? We have to admit that things have changed a lot since then. In fact, things started to change 20 years ago, when Microsoft introduced plug-and-play functionality in Windows 95 to give users the ability to connect different peripheral devices, such as monitors and printers, to their computers without having to configure the system manually. Plug-and-play with Windows 10 and AllJoyn will bring you a Smart Home, Smart Office, or even a Smart Warehouse.
Over the years, Microsoft has come up with many other features to create amazing end user experiences. When we thought that nothing could impress us anymore, BANG! Here it is! And it's not surprising as Microsoft employs over 1,000 doctorate holding researchers and countless developers. Microsoft is constantly doing R & D to help people and companies be more efficient. One of the most exciting features was developed for Windows 10, scheduled for release on July 29, 2015. Developed by the AllSeen Alliance, the feature we're talking about is called AllJoyn, and delivers an open-source standard framework that supports advanced interoperability between Internet of Things devices.
Windows 10 and AllJoyn Put the Internet of Things at Your Fingertips
The main idea behind AllJoyn is to allow users to connect any device, regardless of brand and connection method chosen, to other devices on the AllJoyn network. Natively integrating thousands of devices from more than 150 member companies of the AllSeen Alliance, including Sony, Panasonic, Sharp, LG, HTC, Electrolux, Sears, and Cisco, AllJoyn gives any Windows 10 device the potential to become a universal smart home controller. Furthermore, focusing on the ultimate plug-and-play experience, AllJoyn makes it possible for the end user to use different devices as controllers. If you plug in your Panasonic Ultra HD Smart TV, for instance, it will seamlessly discover and dynamically connect to your network, allowing you to access the Internet directly.
Open source also means that the application can be connected with Linux, Apple, and Android devices (though competing devices cannot be used as smart home controllers in conjunction with Windows 10 and AllSeen Alliance products). What's more, Google and Apple have developed similar frameworks (Google's Brillo and Apple's HomeKit) to control the Internet of Things. However, Microsoft is the only developer that has joined the Alliance, offering users a turnkey solution able to control thousands of devices and appliances.
Going Beyond the Internet of Things
Not only can AllJoyn connect an infinite array of smart devices, it can also be set up to collect and send feedback data to the biggest technology companies, allowing them to leverage the true power of Big Data. According to Cisco Systems, more than 50 billion devices, ranging from Smartphones and appliances to automobiles and manufacturing systems, will be connected to the Internet by 2020, sending information to hundreds of organizations that will analyze and use feedback data to create more efficient products and systems based on the patterns and trends identified. Much like using NAV 2015 and AX 7, this joins big data from many sources in one solution.
As the Internet of Things will continue to evolve and expand to deliver greater convenience for businesses and individuals, experts have pointed out increasing security and privacy concerns. Since securing billions of devices connected to the Internet is almost impossible for the moment, tech developers and vendors are trying to speed up the development of a secure IoT-related infrastructure by encouraging the IT community to come up with new solutions. Without the right security solution in place, it's very unlikely that the Internet of Things will turn into an everyday reality, even though Windows 10 and AllJoyn will soon be here, inviting us to plug-and-play.
Do you want to find out more about the upcoming and emerging solutions from Microsoft Dynamics? Come "plug-and-play" with Clients First Business Solutions! Dynamics AX can be plugged into your business and transform your work life. Contact our friendly sales team located in Dallas/Fort Worth at 800.331.838.