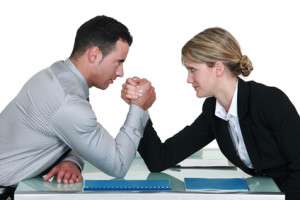 In this post, we'll explore the differences between cloud-based and on-premise ERP systems along with their advantages and disadvantages, so that you can select the best deployment option for your organization.
The Could-Based Model
Cloud ERP solutions propose a software delivery model in which infrastructure and data are hosted on remote hardware, commonly referred to as "cloud." In this deployment method, apps and data are accessed via an interface across the Internet.
Advantages
Flexible Pricing: Cloud-based ERP is available in "lease it" and "buy it" software alternatives. While the former involves monthly recurring charges for software, hardware, and IT services, the latter implies buying the software and/or the hardware and paying monthly hosting and maintenance fees. Although both alternatives require a much lower start-up cost compared to an on-premise system, an organization may need to pay significant annual subscription fees, which will add up, potentially going beyond the overall cost of an on-premise solution over the long run.
Easy Implementation: Cloud solutions provide ready-made platforms that are implemented and tested by service providers. Basically, this means that there are no servers to set up, no CDs to install, and no risky customizations to be done by your employees.
No Maintenance: Since the service provider offering the ERP solution will take care of any hardware and software issues, you don't need to hire IT staff to monitor and maintain your cloud ERP system.
Superior Flexibility: Most cloud-based ERP solutions allow for adjustments in activity levels, facilitating addition/removal of users, apps, and features. Additionally, even though cloud-based systems are associated with a series of bundled services, you only pay for what you actually use. Even greater is the fact that you and your employees can access the system from anywhere, at any time.
Disadvantages
Dependence on the Internet: When it comes to cloud ERP solutions, it's very important to know that accessing the system is impossible without an Internet connection. For the best results, you must ensure that there are no Internet connection problems before implementing the system.
Lack of Control: An essential drawback is that cloud-based software is unable to provide the same level of control as on-premise systems. Besides, these solutions imply specific restrictions on supplying complex functionality, which may prevent large enterprises from achieving certain objectives.
Security Issues: Since cloud-based ERP systems can only be accessed via the Internet, they involve certain security risks, ranging from non-targeted cyber attacks to cyber espionage.
The On-Premise Model
On-premise ERP systems imply sourcing the software together with additional apps in-house. This means that you need to invest in software and hardware, designate a physical location to store the equipment, and hire experienced IT staff to monitor and maintain your system.
Advantages
More Control: Since you own both the solution and the equipment, you can replace equipment pieces, upgrade the software, and make customizations whenever you want. Furthermore, on-premise systems are highly customizable, allowing consultants and in-house staff to adjust different software and hardware areas in order to deliver very specific business uses.
Advanced Security: Since data is stored internally, accessing sensitive information is almost impossible without authorization.
Disadvantages
Massive Up-front Investments: If you choose an on-premise ERP solution, you not only need office space, hardware, and software, but also air conditioning, IT staff, and advanced security equipment, such as CCTV systems, access controls, and burglar alarms.
Maintenance Issues: Regardless of how knowledgeable and skilled your IT employees are, they may be unable to fix certain issues. In this case, you may need to hire a consultant or outsource particular tasks, which implies additional costs.
Which Model Should You Choose?
The CFOs who are more concerned with optimizing return on assets will always favor on-premise ERP solutions. In contrast, those who want to reduce annual expenses will lean toward cloud ERP systems.
From a strategic, functional perspective, we advise you to select an on-premise ERP solution only if your company has more than 50 employees. Why? Simply because an on-premise system includes two additional, yet indispensable, advantages, especially for large companies:
It offers advanced flexibility for accessing app databases, thus facilitating custom reporting and leveraging the power of business intelligence and analysis capabilities.
It provides more control of when and how to upgrade the system or replace the hardware.
Regardless of the deployment model you wish to adopt, it's critical that you examine the pros and cons in the context of your own company's needs and priorities in order to make the right decision.