Today, both large and small enterprises are using ERP systems to better manage their operations. Long regarded as accounting or financial solutions for large corporations, ERP systems have been transformed to provide visibility in all aspects of a business, including accounting, process management, inventory, invoicing, and supplier and customer management.
Implementing an ERP comes with various benefits that contribute to the success of the business. Below are some ways in which an ERP system can boost business success.
1. More Efficient Supply Chains
Implementing ERP can help the business improve efficiency of both upstream and downstream supply chains. Using an ERP solution drastically eliminates the traditional time-consuming paperwork that is prone to inaccuracies due to manual and redundant data entry. Instead, information on files and forms can be distributed to the relevant departments with a click of the mouse, which improves efficiency.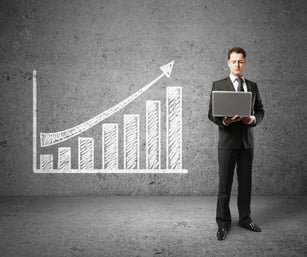 With an ERP installed, orders and BoMs can be electronically sent to suppliers, works in progress (WIP) can be effectively monitored, and statuses of different projects can be seen in real-time for better decision making. In short, ERP gives your company greater traceability and accountability.
Streamlining and speeding up communication between suppliers and customers helps to reduce lead times, encourages faster order fulfillment, and prompts the settlement of invoices.
2. Higher Revenue
Implementing an ERP system helps to improve the company's bottom line. The system provides managers with greater visibility on different aspects of line and related processes. For instance, managers can determine anticipated product demands by checking historical sales data and correlating it with current market demand. This information can help in planning for an anticipated increase in demand without risking over- or under-production that can hurt revenues.
Clear visibility in the manufacturing and process lines helps managers to identify redundant or inefficient activities that can be optimized in order to lower costs. Moreover, unanticipated obstacles that can delay delivery times can be identified in advance so managers can take appropriate actions to mitigate the losses caused by going over budget or having those delayed delivery times.
3. Streamlined and Accurate Systems
Large organizations usually pass spreadsheets, attachments, and other documents to and from across multiple departments. Having different "silos" of information can easily lead to errors and conflicting information when multiple people in different departments have to enter data. Using an ERP system can help to eliminate such errors that can turn costly.
With an ERP system, users in different departments can be given appropriate level access to the modules they require in the system for their information needs. Users can also see the history of particular information and the employees that entered them, and revert back to changes made at desired times. Moreover, dual data entry is eliminated since departments can produce one document and distribute it to other departments that need it. Changes made to a document are effected in real-time, enabling different departments to have the same information at any particular time.
4. Strategically Manage Changes in Business Technology
The go-live date of the ERP implementation project is the start of a continuing journey. The ERP implementation may go through different phases as the company adds capabilities to the solution along the way. Business process management (BPM) can help to manage the ERP lifecycle phases through documentation and streamlining of different processes to optimize the solution's additional modules.
ERPs with a BPM module can help improve adoption of the solution among users. Different employees or departments may be in charge of various processes. Documentation can be put online in a centralized collaboration utility to provide full visibility of the project scope, the timelines it follows, and who is responsible for it. The process and scoping documents created make a great framework for the team to work from.
As your business goals and strategies change over time, you may want to acquire other businesses or diverge into new markets. An ERP can help you work within a clearly defined set of processes to manage business changes effectively. This in turn helps to ensure the support and satisfaction of company leadership and business groups.
When planning an ERP implementation, it's important to be clear on the productivity opportunities the solution will have on your business. The above are four ways in which an ERP can improve your business processes.