A truly excellent consultant with not only deep knowledge of the software, but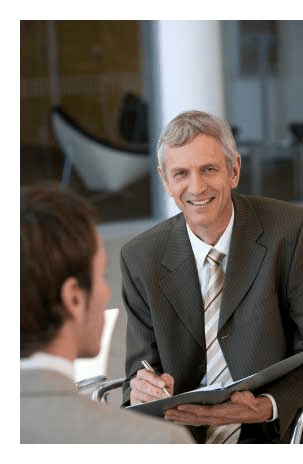 also first hand industry experience is hard to come by. Managing director of the Clients First Texas office, Michael Conti, puts it best, "I come across consultants with a shallow knowledge of supply chain business processes every day. They may know the software product, but in order to bring value to clients we need to offer them deep knowledge of industry business processes."

Upon bringing Ramona Morrison on board as a Microsoft Dynamics NAV Project Manager and seeing how she has applied her previous supply chain knowledge to current projects, it dawned on me: ERP Project Managers make exceptional consultants.
Prior Experience to Look for in an ERP Project Manager
What makes software consultants like Ramona valuable to our team is that she had previously overseen a NAVISION (now known as Microsoft Dynamics NAV)
ERP implementation
for a worldwide distributor of fasteners, janitorial/sanitation, and general MRO products. There are three things to note about this:
As an ERP Project Manager, she had experience with the software product.
She had experience with the software product before it was acquired by Microsoft, giving her close to 20 years of experience with the product.
Her ERP project managing experience included working with a company that is in an industry that Clients First serves.


Grabbing the Bull by the Horns
Facts are always good for supporting theories, but the story of how she came to head up the NAVISION implementation for this Texas distributor is even more telling of her success as an ERP project manager.
When she first came on board with the distributor, located out of Euless, Texas, Ramona was an Account Manager. As her company began moving forward with plans to implement the "wrong" ERP system, she stepped up to the plate and expressed that the solution they were about to go with may do a great job of meeting financials, but would not satisfy the sales side of the organization. Little did she know that by expressing her doubts about this supposed "wrong" ERP system, she would be assuming the role of the company's new ERP Project Manager.
Upon taking over the
ERP system upgrade
, Ramona set out to interview each department of the Texas distributor, asking key personnel what they did and did not like about the current system. After a while, she had a clear vision of what would be a good fit for the distributor – which just so happened to be NAVISION.
At the time, NAVISION was a new product on the market. She worked closely with a senior NAVISION consultant, and together they were able to fit the software product perfectly to the Texas distributor's business processes. Again, her initiative in taking on the role of an ERP project manager brings up points to make note of:
Her ability to envision the software product meeting the criteria for every department in the entire organization – which is the key of an Enterprise Resource Planning (ERP) system
Her firsthand experience in interviewing and researching other departments in her organization. Besides knowing the criteria that needed to be met for financials and sales, Ramona had to familiarize herself with procurement, logistics, and human resources (to name a few). This solidifies her knowledge of business processes at an enterprise level.
Experience with the software product upon its release


In Conclusion
As aforementioned, stellar software consultants are few and far between. Not all of the points mentioned are going to be realistic criteria for choosing an ERP Project Manager/Software consultant. For example, not all software consultants have had the chance to work with the software product upon its release. As a matter of fact, this is a bonus for Ramona, who has told me, "NAV is like my baby" when referring to her experience working with the product. Even though our example is relevant to NAV, this holds true for other products, like Microsoft Dynamics AX and NAV-X. The software may be different, but the theory remains the same.