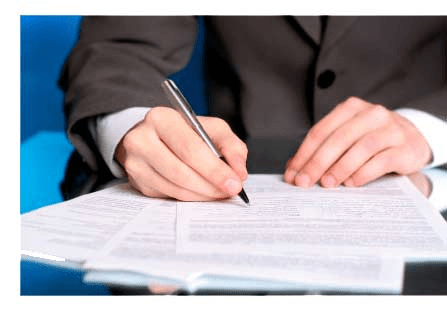 Most people wrongly assume that enterprise accounting software are only for large companies. If you are managing a small or medium-sized business (SMB) and are facing challenges such as inefficient processes, growth management, and long term viability of your business, you should consider investing in an ERP system.
However, quite often, enterprise software isn't the only thing growing businesses need. Commercial and industrial businesses also look to expand their facilities during growth, requiring a loan. Unfortunately, there are several factors that can disqualify these organizations from obtaining a loan – one of them being unorganized financial and accounting processes.
After lunch with Vice President, Underwriting Officer, Rose Ibrahim of
Green Bank,
in Richardson, Texas, it became apparent that growth, ERP software, and obtaining capital have a lot in common. The following outlines how enterprise accounting software can help industrial organizations obtain a loan for their growing business:
1. Updated Information
There is more that banks consider when evaluating a business for credit than simply the P&L statement. One of the things considered is the ability of the business to execute the proposed project within the required timelines, and for the bank to be able to recoup its investment in time. To determine this, the lender may look at the current inventories, number of customers, bad debts, and so on.
An ERP software makes it easy for banks to know the borrower's standing by providing accurate and up-to-date information on the various numbers. The information can also be made available instantly and at different locations at the same time.
2. Strategic Planning
Companies need to strategically plan for their needs and assess their resources in order to achieve their goals and objectives. Planning and designing coordinated strategies is crucial to the success of any company. SMBs can use enterprise accounting software to logically connect their strategies to assets, needs, and desired outcomes, and thus measure and evaluate the process and outcomes.
Having a clear strategy that is in tandem with the available resources and needs of the business improves the chances of the business being approved for a loan. Today's lenders are looking at a borrower's expansion and growth strategies with a keen eye to spot any potential pitfalls that can extend the project period.
3. VAT/Tax Reports
Accounting software helps businesses automatically determine the taxes they should pay over their financial year. Banks only lend to businesses that are operating legally and remit their dues to the IRS.
Calculating taxes can be a headache for small businesses that do not have CPA's. However, with an enterprise accounting software, filing returns becomes easy. Most enterprise applications have tax features that can be tailored to state, local, and other tax entities.
4. Speed and Accuracy
An enterprise accounting system enables companies to produce accurate operations reports quickly. Over the last decade, most banks have been asking SMBs looking for credit in-depth information about their financial situation.
In today's financial world, lenders are asking borrowers complex questions such as 5 year trends on sales and marketing, expected future expenses and profits, inventory turnover, effect of cash flow on increasing inventory turnover by 10 days, and so on.
An enterprise accounting software can help companies extrapolate data to accurately predict future numbers based on current operational capacity and expected market variables.
5. Lean Operations
ERP systems attempt to integrate business processes across various departments into a single, enterprise-wide information system. This coordination across various departments increases the efficiency of doing business and results in reduced operational costs. As a matter of fact, when enterprise accounting software is integrated with other inventory management techniques, it is considered one of the best recipes for lean operations.
Computerized cost accounting software reduce the time it takes for staff to manage accounts. Apart from this, they also reduce audit expenses by ensuring records are up-to-date and accurate. Functional businesses with lean operations are more likely to get financing than those with inefficient processes and higher operational costs.
An ERP accounting system makes it easy to track the work-flow across various departments and reduces the operational costs that are involved in manually tracking. Companies can better manage their operations and enterprises with a central ERP that improves workflow and collaboration. Small and medium-sized businesses that do not use enterprise accounting software may find it difficult to get credit from banks without accurate current and future financial, assets, and liability statements.