You've probably heard about some disastrous ERP implementation attempts resulting in organizations going well over budget or needing many years to complete their implementation projects. The complexity of the products being implemented together with consultants' incompetence and unresponsiveness are the most common things jeopardizing an ERP implementation. Unfortunately, the ERP implementation "blacklist" doesn't end here; there are many other factors contributing to the failure of an ERP project.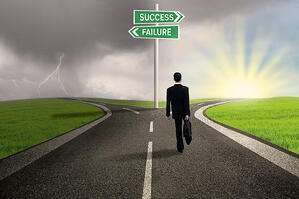 Five Mistakes You Should Avoid
The euphoric optimism associated with the transition from an outdated system to a modern, state-of-the-art ERP infrastructure can easily get replaced by the regret of ending up with a costly solution unable to deliver the expected outcomes.
To help businesspeople get full advantage of ERP investments, industry experts offer a variety of guidebooks explaining ERP implementation best practices. However, equally important is a thorough understanding of the factors leading to ERP implementation failure. Here are the top five.
Inadequate planning. According to Avinash Nirgude, IT Manager for Henkel AG & Company, lack of care when choosing master data along with transaction parameters and failure to form the right ERP implementation and key user groups are indicators of poor planning. Neglecting project priorities is another problem responsible for the failure of ERP implementation.

Poor resource management. Many organizations are intimidated by the resources they must spend during implementation. As a result, they try to do too much, too fast, which may lead to significant issues, such as erosion of benefits from the ERP system and higher cost of ownership. For instance, a very big mistake is to follow a "big bang" approach, which implies scheduling all the departments and subsidiaries of an organization to go live at the same time. Oftentimes, that's too much for an enterprise to handle.

Unrealistic goals. There are two reasons why organizations set unrealistic goals: 1) executives don't understand the key features of ERP solutions selected, and 2) vendors' sales pitches aren't met. Any of these can lead to ERP implementation failure and future regrets. To avoid disappointment, make sure you understand not only what exactly an ERP system can do, but also the disruptions that may appear during the implementation process.

User resistance. Ignoring user resistance to change is one of the biggest mistakes an organization can make. Common issues leading to resistance include the complexity of the new system, organizational culture, lack of user involvement during the implementation phase, and absence of training. Among all these, proper training may be the most critical since it helps users understand how to operate the new system appropriately.

Insufficient testing and maintenance. Testing the ERP solution before going live is another thing you can do to prevent ERP implementation failure. However, more important than this is creating an active testing environment to ensure a smooth transition to the new system and avoid unplanned downtime. Additionally, it's advisable to develop a comprehensive software maintenance strategy including on-going support, updates, and upgrades.
Although the problems organizations encounter during ERP implementation are unintentional, they do occur. When this happens, the entire project costing hundreds or thousands of dollars is at risk of failing. Keeping an eye on the most common mistakes can help you avoid ERP implementation failure and ensure that your entire operation is streamlined, automated, and systemized for sustainable cost reduction.