Regardless of the business or industry you are in, at some point in time, you may have to decide whether to change or continue with your current ERP system. The decision to start evaluating your ERP system and possibly change or stay with your current ERP should be carefully considered.
If you keep your current system, you may fall behind functionally and technologically. On the flipside, if you go for a new system, you risk a failed implementation, the need to make a large investment and varying degrees of disruption in your organization.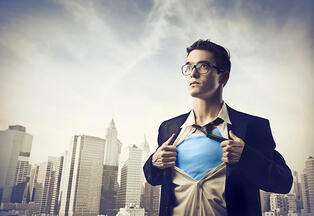 Before changing or staying with your current ERP system, consider the needs of your organization. The decision you arrive at should be informed by five key drivers of change:
1. Business Processes
Older, inflexible ERP systems usually constrict business processes. When evaluating your system with regards to business processes, assess the level to which any bad business processes are forced on you by the ERP. After this, identify the number of systems that users have created to work around the constrictions of the ERP. If there are significant issues in these areas, changing to a modern ERP will be beneficial.
Evaluate the effectiveness of your current system by reviewing your core business processes. Determine if the ERP enables maximum efficiency and productivity or constrains your business processes.
A new ERP system may offer flexible business processes based on process tools like workflow, which can be customized based on your operational needs.
2. Systems Technology
ERP technology gets outdated quickly. Outdated technology makes it difficult to integrate other potentially useful applications in your ERP. The result is usually a loss of strategic technological advantages.
To remain competitive, your ERP should keep pace with new technology. When assessing the technology of your current system, consider things like customization, availability of support and resources, and integration.
If your ERP lacks comprehensive integration, it may be difficult to manage data in multiple locations. As a result, you may have to employ additional IT personnel focused on maintaining integration between systems or incur additional costs to upgrade software from multiple vendors.
3. Software Vendor
Acquisitions, mergers and other changes with the software vendor may directly impact the capabilities of the ERP and its future direction. A change in the vendor's software development and support may also be a reason for you to move to a new system.
During your evaluation, consider what the vendor has done to enhance the software, both technologically and functionally. Are the enhancements beneficial to your business? Also, if you feel you are not getting adequate support from the vendor, you may have to look for other options.
4. Reporting
Older systems may have massive information but the data cannot be easily accessed. For an ERP to be a strategic asset, the data residing in it should be output in a usable form to enable the organization make timely and informed decisions.
Some of the key issues to consider when evaluating your system with regards to reporting include ad hoc queries, graphics and reporting delays. Modern ERPs have flexible reporting capabilities, which enable users to report on data without having to ask the IT personnel for assistance.
5. Total Cost of Ownership (TCO)
The TCO of the current system justifies the cost of buying a new ERP. TCO refers to all costs that make a system carry out its purpose. Many organizations wrongly assume that the cost of ownership is merely the cost of software or IT. This assumption is made because only a few of the costs are "hard" quantifiable costs.
It's easy to define and access hard costs such as maintenance fees and license fees. However, soft costs such as time and productivity as not readily visible as out-of-pocket costs. In fact, by considering the hard costs only, implementing a new ERP will appear a more expensive option. However, when you evaluate both hard and soft costs, you may find changing to a new system will be beneficial because of time savings, productivity gains and increased revenue opportunities.
The above are five important fronts you should investigate when looking to change your ERP system. If most of the challenges above apply to your organization, investing in a new ERP system is recommended.