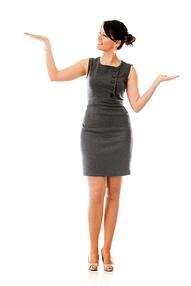 MRO's and Complex Job Shops: Detect the differences between MS Dynamics AX vs. MS Dynamics NAV in under 20 minutes, and know definitively what system will benefit your business best.
Dynamics NAV vs AX – It's all about the add-on's required
With complex business requirements in Maintenance, Repair, and Overhaul (MRO) or Manufacturing, it's absolutely critical to understand the true differences between two of the best ERP solutions, Dynamics NAV and AX. Understanding the nuances between the two ERP systems will help your business better see ROI and tangible workable benefits of ERP.

Dynamics AX and Dynamics NAV are two business software solutions offered by Microsoft that appear similar at first glance. As a result, our sales team faces many questions from clients who don't know which system to choose for their organizations. To offer comprehensive information on this topic, I decided to talk with one of our senior consulting

specialists, K.Halfin, who has been working with both solutions since before they were obtained by Microsoft in 2002. AX and NAV formerly were named Axapta and Navision. Many of the long-time customers and consultants will still call the software by these names.
AX vs. NAV – Are They Different?
While Dynamics AX is suitable for large, enterprise-level organizations and Dynamics NAV makes more sense for small to medium sized businesses. There are many examples where both solutions have been successfully implemented in companies of all sizes. In addition, both systems provide industry-specific functionality, can be customized to meet particular business needs, are flexible enough to fit a wide variety of business scenarios and – what's more – both are highly scalable, being able to sustain business growth over a long period. However, there are some areas where one solution is indisputably more appropriate than the other.
Scalability
Designed for large organizations, Dynamics AX is functionally richer and more powerful than Dynamics NAV. Besides offering complex functionality for specific industries like manufacturing and Maintenance, Repair & Overhaul (MRO), AX manages efficiently the multi-national activities of the global organizations operating in different countries, languages and currencies, and ensures data security in geographically dispersed data centers. Some of our customers are worldwide such as Sulzer. However, most of our customers are located in the U.S.A.
Conversely, Dynamics NAV is more appropriate for smaller organizations that have a less complicated organizational structure and grow at a more moderate pace, regardless of whether they're planning or not for international expansion. Unlike AX that can handle process, discrete and mixed-mode manufacturing, NAV can only manage discrete manufacturing operations, but does it well; watch this RCL Services Group Testimonial. Since Dynamics AX is better equipped to support end-to-end global operations along with a fast growth rate, it's more appropriate for companies dealing with complex business processes.
Performance
Compared to Dynamics NAV, which focuses more on decentralized operations, AX can handle fully-centralized processes, providing in-depth visibility into any area of a company and its subsidiaries, in any country. Since Dynamics AX is designed to manage interconnected processes and application protocols across different geographies, it's more demanding than NAV. This means that AX requires a greater investment in server infrastructure, which must be configured in a way to ensure optimum performance even after several years.
Mobility
In a "mobile-first, cloud-first world," it's imperative to talk about mobility. Quite surprisingly, over the years NAV has shown a more rapid shift toward the cloud than AX. The good news is that Dynamics AX 7 has been developed in HTML 5 which allows the software to run on tablets, smartphones, on pretty much any device. Currently AX has many applications designed for these types of cloud devices. Dynamics NAV latest release includes Universal App, enhanced web client and full integration to Office 365 on Azure.
With regard to tackling the challenges of a Maintenance Repair & Overhaul facility focused on servicing the needs of customers, the superior integration between Dynamics AX's Project Management and manufacturing functionality make it an easy choice over NAV. Additionally, NAV lacks a variety of functions AX comes with already built into the standard product. For example:
Fully Integrated Document Management
Compliance Management
Product Configuration
Payroll
Bar Coding
Time & Expense
In addition to standard AX functionality, Clients First's offers our own ProMRO application that is built around the same cornerstone as your business: providing great customer service with a profit. In your business, all part sales, service transactions, work orders and production orders exist for one reason, the aircraft (or any industrial or heavy equipment) and their owner. It is only fitting that our solution parallels your business. ProMRO can make your business processes easier by helping complete these items below:
FAA 8130's, certificate of compliance and other FAA documentation is automatically created by using the transactional data. You enter the information once and use it many times so you can produce the documentation you need quickly and easily. You can also easily add custom forms.
Whether you sell parts, service aircraft, manufacture parts for aircraft, or do all three, ProMRO can help you manage these transactions more efficiently. Cores, serial numbers and batches are automatically added and tracked with each transaction. You have complete control over what part went where and when. Plus you can quickly identify what cores are due back and when.
ProMRO tracks all activity by Aircraft and makes this information available to all users. Starting with the quote, and continuing through sales, repair, installation and production, all activities are linked to the aircraft to provide you with an accurate history, by aircraft.
ProMRO automatically builds the service work order according to the accepted quote. All supplemental or additional work is tracked separately but maintained under the same parent work order. With ProMRO you will be able to capture the additional work and present these changes for payment.
All costs are accurately tracked, enabling you to make better decisions regarding fleet costs, work center efficiencies and transaction profitability. You will be able to capture specific costs for the production of unique end items along with having the unique costs roll into a service project. Salespeople can then monitor the costs for their specific projects with easy-to-read reports and screens to help them identify costs.
ProMRO is equipped with an advanced query tool to help you quickly identify a part's applicability. You are able to search by manufacturer, model of aircraft and/or by any field in the item table. The advanced search functionality replaces fumbling through thousands of parts and the referencing of huge part catalogs while maximizing efficiencies.
Manufacturing according to a static prescribed bill of materials is ideal, but, component revisions and a wide variety of substitutes can create problems. ProMRO has been enhanced so you may create a substitution policy so that components can automatically be replaced on a bill of material without introducing a new product structure.
Both manufacturing and remanufacturing processes are handled along with the tracking of specific costs. You will have sophisticated capabilities for lot/batch numbers along with extensive serial number features that will help you better manage Data Tags. ProMRO also allows your manufactured item to automatically inherit the serial number of a single key component.
Costs
Since Dynamics AX addresses 95 percent of the core business logic, it is more complex – and implicitly more complicated and expensive to implement than Dynamics NAV, which focuses only on 80 percent of the core business logic. Dynamics AX implementations can take longer and can require more hardware along with a knowledgeable, experienced project manager and dedicated implementation specialists. In contrast, Dynamics NAV doesn't require any of these things, depending on the size of your company, except for a small implementation team. Since implementing and maintaining these two enterprise accounting software solutions can be quite expensive, Microsoft provides special offers, such as the already famous "Give Me 5," of which new customers can benefit from this promotion.
With that being said, because there are difference in the standard functionality that comes with both of these systems, NAV could very quickly become significantly more expensive, complex to license and maintain if there is a need to add Source Code or the Development Tools. Additionally, adding 3rd Party solutions such as Payroll, Product Configuration and Bar Coding to NAV can suddenly make AX look like a significant bargain, as most of these features are part of Dynamics AX's standard out-of-the-box functionality. In one case, NAV came in at two and a half times the licensing costs as AX.
Conclusion
Considering all these points, we can say that both of these enterprise accounting software solutions compete favorably with any ERP systems available out there, including those developed by Oracle and SAP, as confirmed by Gartner.
As Microsoft continues to enhance these two products by adding niche-specific functionality, it will become easier and easier to compare and choose the right enterprise accounting software solution for a company. In the interim, it is very easy for a NAV centric solutions providers to position AX as too expensive and complex to maintain, when in reality NAV can be the solution that becomes unmanageable because of all the add-ons necessary to meet business requirements.
At Clients First Business Solutions, we are a team of specialists with core competencies in the implementation and support of Microsoft Dynamics AX and Dynamics NAV. To explore all the capabilities of these two solutions and find out how they can help your organization achieve its full potential, contact our sales team at 800.331.8382 or email sales@clientsfirst-tx.com. Clients First is a Dynamics AX and NAV Gold Partner located in Dallas Texas and Minneapolis MN with 5 additional locations.