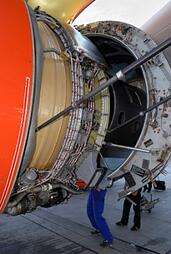 Attend our Webinar: May 28, 12pm CST.
At Clients First Business Solutions, we are excited to announce a free MRO webinar. The main purpose of this webinar is to inform MRO professionals about the latest proprietary technologies and industry best practices that successful MROs are already using, and each MRO should adopt, in order to turn used serviceable materials into a source of profit with no additional costs – except a Clients First software solution.
This webinar will cover:
the challenges most MROs are facing in today's industrial and economic climate
industry reports indicate the key factors airlines have considered over the past year to improve serviceable material utilization by 13 percent, with a significant positive impact on their ROIs
the most lucrative used material strategies and proprietary technologies that most any MRO can adopt to increase its profit margin, regardless of the industry sector in which it operates
how to use Dynamics AX and the ProMRO technologies for cost-effective part harvesting, disassembly, repair, refurbishment, and recycling, while meeting a growing demand for used serviceable materials
With all of these in mind, you cannot afford to miss our free MRO webinar; Register Now! Keep in mind that we will not approve registrations with generic domain email addresses--we need your company domain for registration. If you don't have a company domain, then reach out to our marketing coordinator to discuss your registration options.