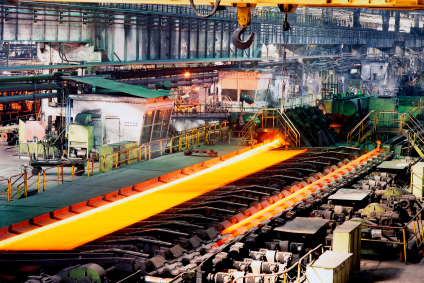 As in any ERP implementation, users must adapt to the inherent functionality of the new system-even when it's the same product, but a newer version. This is true for lean manufacturing processes (much like the lean inventory management practices discussed previously) when upgrading from Microsoft Dynamics AX 2009 to Microsoft Dynamics AX 2012.
Just as in the updates related to the Master Scheduling and Planning functionality in AX 2012, the new architecture in AX 2012 requires organizations to adapt to the new way of "modeling" manufacturing based on production flows. For example, those of you that are familiar with AX 2009 probably know that Pull-to-Order (PTO) and Lean Order Schedules (LOS) were supported by two different concepts. In contrast, the lean manufacturing model presented in Microsoft Dynamics AX 2012 "reconciles these approaches in a single architecture" (As mentioned in the whitepaper available for download at the end of this post).
Thus, when reviewing these AX 2012 production flows, it's necessary to keep the concept of business process modeling in mind-new ERP systems don't improve your business without the help of adapting to their functionality.
Production Flows in Lean Manufacturing
Semi Finished Products: If you're familiar with previous versions of Axapta, then you may know that kanbans rules could not be set for semi-finished goods. In practicing lean manufacturing principles, AX 2012 integrates kanbans for inventoried products and semi-finished-products.
Products and material in work in process (WIP): Reduction in batch sizes in lean manufacturing practices can, in return, cause an increase of pulled items (or kanbans) in inventory transactions. In AX2012, the value of the pulled resources is automatically added to the WIP account related to the production order. Thus, when the products are posted to inventory, the WIP is deducted by the related standard cost.
Value streams and value stream mapping:

In manufacturing, the term value stream mapping (VSM) has been an approved method for lean manufacturing. Inherent in Dynamics AX 2012, this tool is available and can be modeled for process activities, movements and/or transfers. Also inherent in Dynamics AX is to use the value stream as a financial dimension.

Costing for lean manufacturing based on the production flow: Lean manufacturing in Dynamics AX 2012 make costing independent of the BOM line items, which give users the ability to report consumption without reporting quantities by job. Thus, although lean manufacturing disrupts job costing system principles-due to the production order being unavailable-the production flow is what is relied on for cost accumulation. This concept is based on standard costs, and the periodic consolidation based on production flow recalculates actual cost allowing the user to determine variances (such as materials quantity variance, labor material variance, etc.).
Continuous improvement: Continuous improvement in AX2012 production flows equips users with the ability to copy an existing production flow version and model future-state before validating for production. (This is due to it being implemented in time-effective versions.)
Simplicity: Some argue that simplicity is the key to success-due to the ease of use and adoption by users. However, one can also debate that simplicity limits customization, restrictions and inconsistencies. Microsoft Dynamics AX 2012 Lean Manufacturing gives users the choice to implement the production flow and activity approach to model simple and complex production scenarios in a single, scalable architecture. Thus, the AX 2012 user interface provides all tools and business complexity at the user's fingertips.
Mixed-mode manufacturing: Lean manufacturing in Dynamics AX can be used concurrently with all supply chain, production and sourcing strategies.