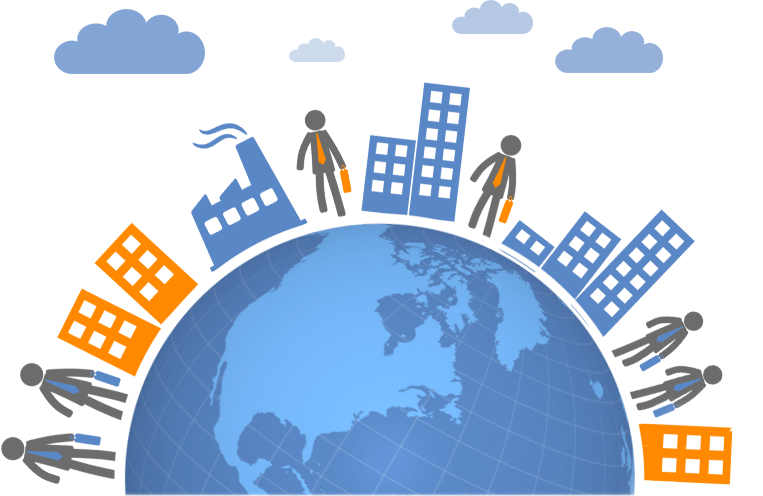 Business software solutions, also called enterprise resource planning (ERP), are designed to help companies collect, store, manage and interpret data. According to "The Unified Manufacturing Environment: Transparency, Collaborations, and Decision-Making with End-to-End ERP", it is used by a staggering 97% of leading manufacturing organizations to help business management operations run more efficiently, but it can also be hinder operations. Using a standard ERP program can make it difficult to get the full picture of your business operations when not integrated with other important company data, such as production scheduling, manufacturing execution and order management. Without a complete view of the state of your company, it can make it hard to properly communicate, collaborate and keep up with compliance. For this reason, many top manufacturing companies have moved from using an ERP program with a host of other business management programs to a single ERP software that can do it all.
The Importance of Visibility
When all business functions can be managed on one software program, it can eliminate errors caused by inconsistencies while increasing convenience and ease. More importantly, this will ultimately increase your visibility of the company's status. A survey conducted by Aberdeen's Group asked environment manufacturers, "What are the two biggest challenges your company is facing?" The top three most common responses were: managing expectation growth, delayed decision-making from lack of timely information and high costs.
All of these challenges can be traced back to not having the right ERP software to give true visibility into their company's Key Performance Indicators (KPI), which prevents the selection of the most appropriate course of action.
Aberdeen's Group research found that manufacturers with a complete ERP are 52% more likely to have real-time visibility into the stats of all processes. This is because it has suites for every area of your business in one program. This includes a financial management, distribution management, customer management and project accounting suite to give your company a better overall look at its performance.
The Ability to Share and Integrate Data
Having a complete, cloud-based or on-premise ERP program, such as Acumatica, Dynamics, AX, and NAV, to monitor the various parts of a manufacturing organization enables that organization to focus on increasing its productivity and overall efficiency. This includes improved inter-departmental communication, transparency and collaboration efforts whether it is within the organization or outside of it. From the manufacturing plant to the finance department to the owners, everyone is on the same page making it easier for the company to function as a unit.
Manufacturers with complete ERP are 2.3 times as likely to have the ability to share and integrate data with a business software solution according to a study by Aberdeen's Group. Both process and discrete manufacturing stand to benefit from using its one consistent truth along with all its functionality needed to run a manufacturing company from end-to-end.
For discrete manufacturers, it allows them to have as much transparency between manufacturing operations and the rest of the organization as well as improve communications between product engineers and manufacturing to communicate the practicality of a product.
For process manufacturers, it gives them the ability to focus on quality control to ensure the safety and continuity of their products. Complete ERP helps to support the strategy of improving visibility into materials. Tracking information, including where your materials came from, lot numbers and how long they've been in your company's possession, are easily traceable.
Consider all the things that go into the operation process: recipes, rules, materials, supply information, accounting information, inventory tracking and costs. If all of this information is scattered across multiple programs it will undoubtedly complicate the manufacturing process by leaving opportunity for miscommunication, inconsistent data and poor overall visibility. Operating a manufacturing company this way quickly becomes like playing a game of battleship against your own teammates and you both lose.
The End-to-End ERP Solution
If your manufacturing organization is facing any of these problems don't just get part of the solution, use the complete ERP solution your company needs to operate at its full efficiency. Aberdeen's Group research has shown that leading manufacturers are 2.2 times as likely to use end-to-end ERP.
When comparing organizations that had complete ERP (having modules for CRM, production scheduling, manufacturing execution, order management, and purchasing) to organizations that a less ERP functionality (using spreadsheets and/or multiple business software solutions), it is very apparent that the organizations with complete ERP were functioning more efficiently. This is because their end-to-end ERP enables them to better manage their strategy which in turn improves their collaboration within or outside of the organization.
Implementing an ERP is what enables top performers to capture, track and report on the information gathered at any moment in the manufacturing process; allowing them to have ultimate efficiency, agility and optimization.
Unite your organization's management strategy with end-to-end ERP and see what your manufacturing process has been missing.
Want to know how you can take the first step? Clients First Texas would be happy to asset your company find the business software strategy best suited for its needs. Our team implements ERP specifically for the medium to large manufacturer organizations across the United States along with 11 other countries. Please contact our sales team at 800.331.8382 for more information on how our services can help your organization succeed.