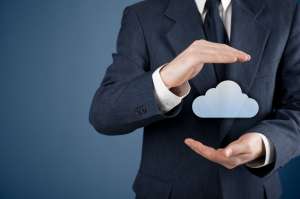 Why is Acumatica the Fastest Growing Cloud ERP?
Nowadays, most ERP solutions incorporate critical business functionality, which enables companies to manage different business areas, from financial, manufacturing, project accounting, and distribution operations to customer and vendor relationships. More important than functionality is the platform on which an ERP solution has been built. It dictates how efficient, robust, flexible, and scalable the system is now and in the future. It's the foundation to integrate with third-party software and also how new features will be developed and added to the core functionality.
Download this complimentary whitepaper "The Total Economic Impact™ Of Acumatica Cost Savings And Business Benefits Enabled By Acumatica" by Forrester Research, Inc.
From this viewpoint, Acumatica Cloud ERP delivers one of the best software alternatives you can get for your company. Since it provides a variety of applications and tools on a single platform, the system consolidates all business information and processes, while enabling users to adopt the SaaS delivery model quickly and easily.
Cloud ERP: Why Choose Acumatica?
Developed on the latest cloud and mobile technologies, Acumatica Cloud ERP platform, commonly referred to as xRP platform, takes advantage of the Microsoft stack, which provides superior flexibility and scalability via Visual Studio and clustered web servers/databases.
Thanks to the solid, versatile, and scalable xRP platform, users are able not only to benefit from the current Acumatica ERP functionality, such as MySQL, Single Sign-On, Amazon RDS, B2B ordering, and multi-warehouse purchasing and allocation, but also to build new features and applications. This will allow organizations to broaden the capabilities of Acumatica and use the system in a variety of niche areas, ranging from healthcare, education, manufacturing, and distribution to oil and gas. For organizations with specific needs, Acumatica delivers additional functionality, which can be used to integrate the system with multiple applications simultaneously, schedule transactions according to customers' needs, and define business operations based on sub-account restrictions.
Since Acumatica offers a wide range of applications on a single platform, streamlining business processes has never been easier. For instance, you can create custom dashboards and reports to get complete information on inventory items, order statuses, customer and vendor information, etc. Below are a few elements that differentiate the Acumatica Cloud ERP platform from other solutions intended for SMEs.
Access – Delivering a web-based ERP solution, Acumatica authorizes user access to real-time information via any web browser, both on PCs and mobile devices. No matter how many users access the system, Acumatica allows them to navigate from one application to another and complete different tasks rapidly.
Customization – Acumatica's features and applications are fully customizable, giving you the ability to custom design and set integrations, reports, workflows, dashboards, etc. Additionally, the xRP platform enables the redistribution of customizations, helping you avoid conflicts with existing applications and features.
Deployment – By making available a variety of deployment configurations, Acumatica enables the organizations trapped in legacy technologies to update their systems rapidly, while staying abreast of upcoming changes in ERP. On the other side, Acumatica Cloud ERP allows you to switch back from SaaS to on-premise deployment alternatives hosted at a datacenter, as your business requirements change. Being able to switch between different deployment models can help you keep business costs to a minimum.
Experience – The new xRP platform delivers a rich interface along with flexible on-page navigation, offering a fast, dynamic, and intuitive user experience. Acumatica displays different operations on a single screen so that you can manage everything more easily. Also, advanced filtering in grids, improved keyword research, superior drag-and-drop functionality, and total integration with Excel enable you to complete various tasks more quickly than before.
The new Acumatica platform not only makes results available when you need them, in succinct yet clear and comprehensive views, but also allows you to customize and extend system capabilities to meet very specific business needs. In a nutshell, Acumatica delivers a very convenient business solution, which is embedded with all the tools you may need to accelerate integration and transformation in various business scenarios.
Acumatica's platform-versus-application approach is fairly new – and somehow unexpected – in ERP. However, with an increasing number of users finding the Acumatica Cloud ERP easy to work with, industry watchers believe that the new approach will entail a significant change in the ERP sector.
About Clients First
Business software should increase productivity, improve profitability, and be easy for staff to use. Most of today's ERP solutions are good at finance and have horizontal niches for distribution, manufacturing, maintenance, repair, and overhaul for aviation and heavy equipment. This makes searching for a software solution more about what the implementation partner can do to help you get the most out of the system. That is why Clients First is not a software company--we are a business solutions and services company.
Contact us today to learn more! Ask about our Partner Program for Acumatica Partners who are interested in our Acumatica add-on solutions.
Email: Dallas/Fort Worth, Texas, or call us at 800.331.8382