ERP and CRM Integration in the Cloud
Acumatica cloud ERP integrated with CRM functionality is one of the most affordable and efficient business solutions a small organization can get to automate processes, systemize activities, identify new business opportunities, and manage their relationships with customers. By incorporating CRM in ERP, Acumatica connects a series of critical applications in a single system, minimizing the risk of errors and improving efficiency.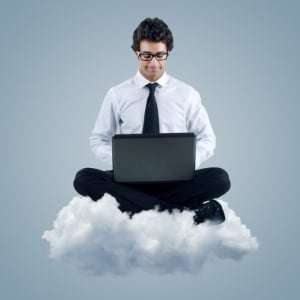 In the absence of this system, employees would have to complete many tedious, often error-prone, manual tasks that slow down processes and add to operational costs. For example, your sales personnel will need to enter new customer information manually into the CRM module, and then email it to the accounting team. Someone in accounting must collect data and then enter it – again, manually – into the ERP system.
Unlike other ERP solutions that mainly converge to streamline, optimize, and automate basic business processes, Acumatica cloud ERP focuses on many other areas, including identification of new markets and customers, lead conversion, and back-end order fulfillment. As unexpected as it may seem, the last three elements are closely linked to business growth: the faster prospects turn into leads, and leads into customers, the sooner orders are shipped and more products are sold within the same timeframe, which usually results in higher profit margins. Thus, a small company using Acumatica has great chances to get more business and compete more efficiently in the marketplace.
Besides all these, Acumatica delivers a wide range of benefits relating to:
Processing speed – Delivering a fully integrated ERP-CRM solution, Acumatica is much faster than any ERP system complemented with separate CRM components. Let's assume that an opportunity opens up in Acumatica's CRM module. Since the CRM module is now part of ERP, any changes made in CRM will automatically impact the entire system, triggering specific processes in ERP, including payment and order fulfillment. Conversely, if the module operates as a separate component, communication could be delayed or interrupted, which may result in missing an order.
Versatility – To fit the needs, demands, and IT capabilities of all users, Acumatica makes available multiple deployment options, including on-premise and cloud models. This means that it can grow with your organization, while keeping it running smoothly. Additionally, it interconnects all areas of your business, from finance, sales, and marketing to support staff and business partners.
Accuracy – As soon as data is introduced into the system, it can be used in a wide range of processes, without requiring extra manual processing. This ensures that relevant, correct pieces of information make it from one application to another. Since Acumatica cloud ERP is seamlessly integrated with CRM, up-to-date information is distributed in real time to all departments.
Cash Flow – ERP and CRM integration is critical for generating automatic payment reminders and alerting finance personnel. This could help you identify revenue in a timely manner and avoid situations in which your cash flow runs lower than the minimum accepted.
Quotes – Acumatica cloud ERP combined with CRM allows your employees to access customer profiles, previous quotes, price updates, etc. This is especially useful when a repeat customer requires a new quote or wants to negotiate the quote provided. In this case, your sales reps can access the system and check the information they need in order to offer the client a fair price.
Since Acumatica makes available ERP and CRM functionality on a single platform, viewing information, adding and removing data, checking order statuses, creating reports, processing payments, and completing many other tasks is now a snap. Even more, by integrating Acumatica cloud ERP and CRM with other software solutions, you can get integrated views of your company, from general overviews down to very specific details.