Six of Clients First staff and several customers and prospects attended the Acumatica 2018 R2 release Roadshow Tuesday, October 9, 2018. Even with horrific weather the meeting room was full of about 75 partners, customers, and prospects in attendance. One of our customers, Trinity Fellowship Church, flew in from Amarillo to attend and speak on the customer panel, however their arrival time went from 9 AM to 2:30 PM with an unexpected detour to Little Rock. That's dedication to Clients First and Acumatica! We appreciate them as a customer!
Here are my favorite features in Acumatica 2018 R2:
Push notifications-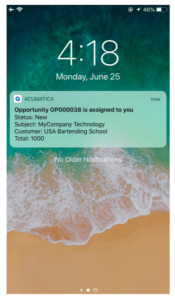 In Acumatica ERP 2018 R2, receiving notifications about business events has been extended further. Now you can configure a mobile push notification about business events for users with the Acumatica ERP mobile application installed.
Pop-up notes - Over the last 20 or so years in this industry, pop-up notes have to be the number one feature that customers ask for in their ERP system. In 2018 R2 a user can leave a note about a customer, a vendor, or an inventory item that will be displayed to other users when they select the entity while creating documents in the system. No more sticky notes or staff saying they didn't know something important.
Side Panels - This feature greatly improves productivity by adding a side window to inquiry or list screens such as customers, vendors, sales orders, purchase orders, etc. I have seen this feature in other ERP systems, too like Dynamics 365 for Finance and Operations. What is really neat about this feature is that you can easily choose the data you want your team to see, or even not see, including graphs and charts. This type of functionality keeps everything your staff needs without leaving the main window or list.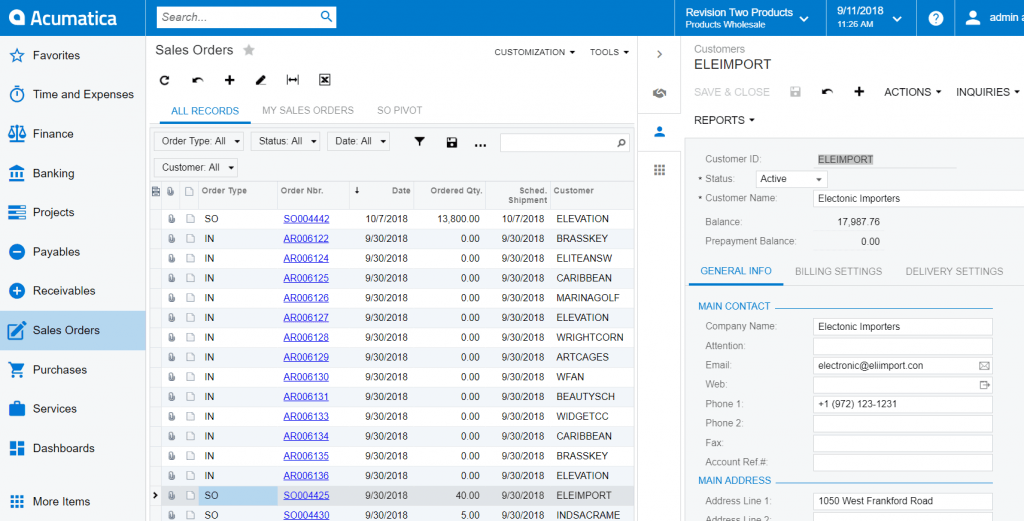 There are many more new features in the Acumatica 2018 R2 release. Please download what Nucleus Research says about this release:

If you're ready to learn more about Acumatica Cloud ERP, we invite you to contact us for more information.