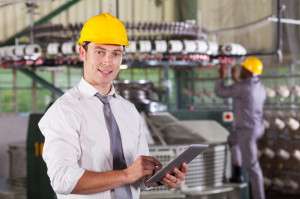 JAMS for Acumatica: What to Expect
Specially designed to leverage Acumatica's capabilities, JAMS delivers advanced functionality via Windows Azure, facilitating real-time coordination of various operations from one central location, on-premise, or as a service. Integrating with Acumatica's Distribution, Financial, and Customer modules, JAMS Manufacturing delivers a flexible, end-to-end manufacturing software solution, which gives companies the ability to:
manage various manufacturing processes, costs, and inventories in real-time
assign supplies to job orders and job orders to teams
choose among different manufacturing options, such as job shop, engineer-to-order, make-to-order, and make-to-stock
automate different production processes and financial operations
To help you complete all these tasks and many others, JAMS Manufacturing for Acumatica makes available the following modules:
Production Management Complementing Acumatica's inventory, order, and requisition capabilities, JAMS Manufacturing allows you to control everything, from raw materials and components to end products. Thanks to this module, you'll be able to create and adjust production orders and calculate the materials and equipment needed to complete certain projects. Additionally, you can calculate and divide manufacturing costs based on overhead, labor, materials, and outside processes.
Bill of Materials and Routing You can use this module to create and view specifications along with different versions of products, manage costs, inventories, and manufacturing processes for accurate forecasting, and even plan future functionality for upcoming projects.
Material Requirements Planning (MRP) Maintaining optimal inventory levels, MRP prevents stock-outs and excessive inventory buildups, allowing organizations to deliver more than they promise. Additionally, this module provides views of master production schedules, sales activities, and criteria selected for production and purchase orders.
Product Configurator Designed to verify sales and work orders, Product Configurator identifies the orders that don't comply with specific requirements, preventing them from reaching the shop floor. Production delays, rework resulting in wasted inventory, and customer service issues can be easily avoided this way.
Quality The Quality module comprises a Material Review Board, which presents all the materials and equipment pieces used during the manufacturing process. Since this board also includes material/equipment rejection reasons, it can help you choose the right materials/equipment for future projects.
Release Accounting Providing a fully integrated EDI module, Release Accounting enhances the functionality of this manufacturing software solution even more, saving you the cost and your employees the hassle of managing time-consuming non-integrated EDI transactions, which usually results in error and re-work -- two factors known to negatively affect overall business activity.
Quoting and Estimating Embedded with forecasting functionality, the Quoting and Estimating module can be used to estimate future costs and generate quotes for upcoming projects upon request.
Scheduling and Capacity Especially developed to help you schedule production, this module gives 360-degree, real-time visibility into previous, current, and future work orders. Further, Scheduling and Capacity allows you to create diverse "what-if" scenarios and analyze production capacity based on last-minute changes.
Reporting Getting accurate, periodic reports allows you to analyze your organization's efficiency and profitability. You can use different features to customize your reports and even create graphical representations, which present information in a clear, concise form, facilitating the monitoring of key performance indicators.
All these modules turn JAMS Manufacturing for Acumatica into a robust, fully featured, cost effective manufacturing software solution, which can help you deal with the constant pressure to produce top quality products on time. With this system on your side, you'll be able to not only comply with current demands and anticipate future needs, but also deal with competition, labor shortages, economic fluctuations, compliance mandates, and many other challenges you may be facing.