Lately, the maintenance, repair, and overhaul (MRO) industry has experienced a series of changes that define a higher level of complexity. Consequently, most MRO companies are focusing on integrated service offerings, which go beyond regular maintenance and repair activities. To guarantee the best service quality, the support offered by MRO companies is evolving towards wearable technology, with a significant impact on the future of MRO.
MRO Europe Conference and Exhibition at a Glance
Unsurprisingly, the 17th annual MRO Europe Conference and Exhibition held from October 7 through October 9, 2014, confirmed the need for new technologies in the MRO sector. The event brought together airlines, manufacturers, suppliers, militaries, governments, and many other organizations that serve the global aviation industry. One of the most important and widely discussed topics revolved around the impact of wearable technologies on MRO.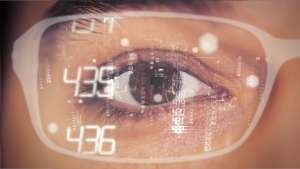 Although Original Equipment Manufacturers (OEMs) invoke intellectual property rights to restrict access to technical documentation – a measure that may prevent MROs from serving customers in the future – the MROs that operate in this market are struggling to implement new technologies, in an effort to adapt to the needs and demands of their current customers. Since MRO technicians and mechanics will have less time to access aircraft due to increasingly stringent airport/airline security constraints, wearable technologies have become essential components for the future of MRO.
Practical applications of wearables, such as Pebble Watch and Google Glass, have shown that technicians and mechanics get better results when working around aircraft. That's because the new technologies allow them to access far more information than they can get on-site, send accurate aircraft status updates, and stay in touch with engineers on the ground until the best solutions to specific problems encountered on aircraft are found. By deploying new technologies, engineering teams will also be able to see exactly what pilots are seeing (error codes, readings, etc.).
Besides the technological impact wearables are expected to have on this industry sector, the future of MRO is governed by three major trends:
Financial – Many MRO products are currently combining financial with maintenance packages to offer the end consumer the ideal mix of advanced engineering solutions and financial hedging. Power-by-the-hour programs along with lease and asset buyback schemes are components of numerous MRO projects, allowing customers to benefit from the latest technologies at lower costs than previously possible.
Business – Airlines and air charter operators are planning to replace older aircraft (e.g. Airbus A320, Boeing 737, etc.) with new models. The shift towards new aircraft along with wearable technologies will reduce the need for heavy equipment repairs in the MRO market, impacting especially the hangar-based MROs. The companies refusing to embrace new technologies that allow them to go to clients' locations to perform specific maintenance and repair tasks will probably become extinct in the future. Additionally, OEMs are starting to play a major role as technical data centers. However, turning technical-minded manufacturers into customer-focused service providers is no easy job. Therefore, the good news is that OEMs will need to team up with MROs to execute most of their service contracts, at least for the moment.
Economic – The mixed messages about the global economic situation put pressure on all those involved in the aviation industry. Since most MROs are forced to accelerate the retirement plans for the older generation of workers – the fact that negatively impacts labor volumes, including maintenance and repair activities – airlines and air charter operators are investing more in advanced technologies and training so that their in-house teams will be able to perform maintenance and repair tasks. The new trend towards developing in-house technical teams adopted by an increasing number of airlines represents a major threat to independent MROs.
Although multiple applications have already shown the advantages of using wearables in different industry sectors, including MRO, the key to making the most of cutting-edge technologies is to create a sustained behavior. By integrating the solutions available on today's market with wearables and helping users understand the benefits of using the latest technologies, MROs will be able to implement effective operational strategies, which will have a positive impact on the future of MRO, eventually saving the entire MRO ecosystem.
Visit our ProMRO website to learn more about our cloud ERP solution for the maintenance, repair, and overhaul industry.