Acumatica, one of the fastest growing providers of cloud business management software, unveiled its much anticipated 5.0 beta release. The new software version was unveiled on August 25th, 2014 in Denver, Colorado in front of more than 400 partners and customers at the company's Partner Summit.
Apart from previewing the latest version of its cloud-based business management ERP, the upstart showcased ISV momentum and commitment and honored some of its best partners during the summit.
Jon Roskill, Acumatica's CEO, started the keynote highlighting that the company was going after Sage and NetSuite's market before moving to the approximately one million mid-market prospects looking for cloud ERP solutions.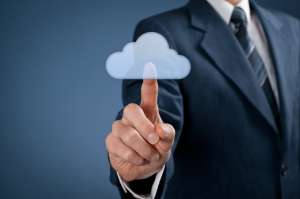 Touching on NetSuite's entry into the mid-market category, Roskill highlighted that there is a large, untapped mid-market that its partners can add value to and own. The mid-market is all part of Acumatica's goal to reach over $1B in revenues.
Acumatica is focusing on its partners to grow its business and increase market share. The cloud ERP service provider is putting partner sales at the core of operations, rather than leaving them hanging on the sidelines, like has been witnessed with many ERP vendors when transitioning to the cloud.
The company's cloud transition is being led by an experienced team in operational leadership structure. First is Roskill who joined the company in March as CEO after spending 20 years at Microsoft. There is also Richard Duffy, the VP of Partner Strategy and Enablement, who is a former SAP Business One sales and marketing manager.
The size of cloud prospects in the mid-market category remains to be seen, but Acumatica is certain about it. During his presentation, Roskill highlighted the company's growth rate, which is the fastest in the cloud industry, at over 50 percent. When you consider the additional funding from MYOB, it's clear Acumatica is moving from being an upstart to a more broadly recognized company.
Mobile Development Framework
Acumatica Version 5.0 is expected to be released in General Availability by the end of 2014. During the presentation, Roskill and others demonstrated the user interface of the 5.0 version. The new ERP sports great features like an overhauled HTML 5 UI that looks great, business process wizards, and single sign-ons, among others.
One of the key highlights of the 5.0 beta release is a mobile development framework that partners can use to reach customers through the mobile market without having to hire developers. The framework is an HTML 5 based toolkit that makes it simple to create iOS and Android apps in C##.
Below is an overview of the features in the new release:
Single sign-on, which makes it easy to embed Acumatica into external apps. Users can sign on once and use Windows Live ID, Google, and Windows Azure Active Directory.
An improved UI interface that provides a better user experience while remaining familiar to users.
Universal search is lightning fast. The search has been rebuilt to use a full-text search engine in MySQL/SQL Server and ranks results based on relevance.
Integration with Microsoft Office 365 and Exchange is now possible. Users can sync appointments, emails, tasks, and contacts with Acumatica and the two Microsoft products.
Customers can now view inventory, check order status, and place orders through B2B ordering. The sales team will have more time to follow up and close prospects, rather than spend time answering simple inventory questions.
The expense claims has been redesigned, allowing users to enter expense receipts individually and combine them later. Management can also reimburse employees for expense receipts in foreign currency.
The discounts and pricing engine has been revamped to speed up entry and maintenance of prices.
An improved So-Po link ensures that inventory promised to a customer cannot be wrongly shipped to another customer.
Business process wizards can be configured and implemented using assigned task lists. This makes the whole process faster.
The lead and contacts duplicate verification feature allows users to identify duplicate contacts, leads, or accounts on entry using different transformable parameters.
Acumatica's great UI, robust cloud integration kit, and ease of pricing, deployment, and consumption are some of the strengths that make it a formidable choice for any company looking for a modern ERP solution.