Most businesses that outgrow QuickBooks opt for Acumatica cloud ERP. The ERP solution is more robust and better at handling the complexities brought about by expansion.
Acumatica helps businesses eliminate manual business management processes through an integrated set of accounting, sales, inventory, customer management, and ecommerce modules.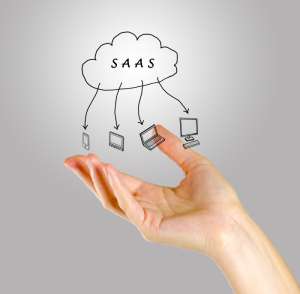 If you find that QuickBooks is unable to generate the reports you need, most of your accounting reporting is done in Excel, or have inadequate visibility of various areas of your business, it may be time to look into an ERP solution.
Signs that You Have Outgrown Your Software
How can you know it's time to move from QuickBooks to an ERP solution?
You need to create custom consolidated financial reports for multiple companies.
You are constantly jumping back and forth between different applications due to a lack of integration.
Your organization has a need for audit and compliance reports.
You need to consolidate companies with multiple currencies into one, or process multi-currency transactions within one company.
You are wasting too much time on billing your customers and duplicate data entry.
You cannot determine the organization's true cash balance.
You have more than a few transactions that need to be entered per month.
You have more than 15 users and need to provide them with full or read-only access to your accounting software most of the time.
According to a report by Tech Validate, 30% of Acumatica users transition to the software from QuickBooks. The major reason for transitioning is the need to have a robust ERP solution that can provide more business insight and support their successes and growth.
Why Use Cloud Business Management Software
Data is always changing when transactions are done. A business management software treats your business events as end-to-end processes, enabling you to have a real-time look at the status of your business. For example, when a completed order is shipped, an invoice is produced and inventory balances are automatically updated.
Cloud based ERP solutions like Acumatica provide robust functionality and sophisticated reporting capabilities for small, but growing companies. The solution can be configured to meet the exact needs of your company and be deployed in a variety of platforms.
Cloud based systems are flexible enough to fit a business of any size, so they grow with the company. The solutions can also reduce paper transactions, manpower, and transaction cycle time within your organization.
Any cloud provider you choose should understand your business in order to provide a robust solution that will increase efficiency and ensure accuracy. Acumatica is one such solution.
Advantages of Acumatica over QuickBooks
i) Automated Business Processes
Acumatica automates most business processes, eliminating manual time-consuming work that can limit your organization's growth. The ERP makes it easy to carry out different processes such as timesheet entries, expense report submissions, sales quote approvals, and purchase order approvals among others.
ii) Real time Reports
Acumatica provides real-time reporting to multiple users, regardless of their location. Users can see reports by department, product, or office from a configurable chart.
iii) Global Business Ready
The ERP software simplifies the accounting process of organizations doing business in multiple jurisdictions. Through Acumatica, users can manage multiple entities, languages, and currencies in a single integrated system. Users can also perform currency revaluations and translations and consolidate offices and products worldwide.
iv) Audit Trail
An audit trail is critical for organizations looking to achieve compliance goals. Acumatica provides a complete audit trail, enabling you to understand who, where, and what transactions were approved and entered.
v) Integration with Third Party Systems
Acumatica delivers a full set of accounting, inventory management, purchasing, customer management, and other business management solutions. The ERP features import/export tools and has a robust API that allows integration with third party systems such as Avalara.
Businesses that have outgrown the capabilities of QuickBooks can upgrade to Acumatica to enjoy a robust, more integrated accounting solution that can be deployed on-premise, hosted, or purchased as an all-inclusive SaaS solution.