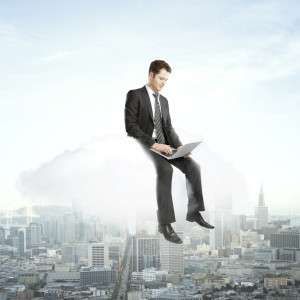 Over the past 28 years, SIIA has handed out more than 1,000 awards to recognize extraordinary innovations positively impacting diverse industry sectors.
Why Acumatica?
Encompassing procurement, manufacturing, distribution, and sales operations, supply chain is an important part of any organization, because it impacts all the activities involved in bringing products to market. To help companies manage complex supply chain processes, Acumatica delivers comprehensive supply chain visibility software built on a robust, yet flexible, platform. Let's take a look at the features that helped Acumatica win the SIIA CODiE award.
Procurement and Manufacturing
Focusing on budgeting, inventory, billing, profitability, and reporting, Acumatica's Project Accounting Software Suite allows you to manage a wide variety of procurement and manufacturing areas. Acumatica's Project Accounting Software features can be used to:
track expenses relating to materials, labor, overhead, and services for each project, so that you can easily analyze the profitability of different projects
compare project costs with initial budgets in real-time, which can help you avoid going over budget
create and manage various billing scenarios for contract-specific pricing, milestone billing, types of work being performed, and different account groups
enter time and expense data from anywhere, at any time -- a useful feature especially for employees doing their job while traveling
assign employees, equipment, and materials to projects
Distribution
Considerably differentiating Acumatica from other supply chain visibility software systems, the Distribution Management Suite can easily handle the complexities of the distribution process. The suite features:
a comprehensive warehouse management module, which provides in-depth insight in warehouse activities along with a series of advanced tools to manage multiple warehouses, various product lots, expiration dates, inventory in transit, negative inventory, routes, etc.
a purchasing management module that you can use to automate the entire procurement process, from requesting quotes and receiving orders to analyzing financial results
a requisition management module to streamline distribution operations involving numerous suppliers and products
an order management module for allocating inventory, splitting orders, accepting returns, and verifying credit limits across multiple warehouses
Sales
Selling products can be very difficult for a company focusing strictly on the actual act of selling. For your organization to be successful, you must also consider your customers, along with specific finance aspects. To help you with this, Acumatica puts two useful tools at your disposal:
Financial Management Suite. Especially designed to perform a variety of tasks, such as collecting and analyzing financial information; managing cash transactions, funds transfer, and bank account reconciliation; monitoring credit limits, customer balances, and pending documents; issuing invoices, collecting payments, performing inter-entity transfers, and calculating commission, discounts, and due dates automatically; centralizing tax configuration, management, and reporting; supporting multiple currencies so that organizations can do business globally and manage international subsidiaries; and controlling liabilities for purchased goods and services, the Financial Management Suite can help you avoid common errors that inevitably lead to customer dissatisfaction, which is typically followed by a significant drop in sales.
Customer Management Suite. The Customer Management Suite can be used to manage the contact information of current and potential customers, automate certain customer support tasks, and get comprehensive lead reports for identifying the most profitable marketing channels.
New features included in the latest version of Acumatica give organizations the ability to communicate with customers via Acumatica Customer Portal; find information easier than before by using additional filters within the same interface; and configure multiple rates based on associated projects and tasks, which confers superior billing flexibility.
Given all these tools, it's no wonder that Acumatica is considered one of the top supply chain visibility software solutions. With more features to come, Acumatica promises to help organizations manage increasingly complex supply chains, gain even greater visibility into supply chains to improve operational efficiency, and last, but not least, unlock their true potential to drive organic growth despite economic uncertainty.