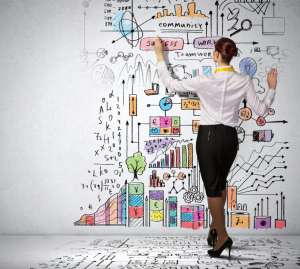 Additionally, as the organization grew quite rapidly, it had to handle an increasing amount of data, including financial operations, transactions, work orders, employee and customer information, etc. The company struggled to manage all of these with Microsoft Excel, Word, PDF files, and different accounting software solutions, so Nathanial Fairweather, the managing director of PMSNZ, came to the conclusion that they needed a cloud ERP solution able to sustain rapid growth and adapt easily to new business needs. After a series of deliberations, they chose Acumatica's cloud software startup program.
Why?
Unlike other ERP systems, Acumatica's start-up program has been especially developed for small, young organizations. This means that it can help start-ups go a long distance without upgrading to advanced functionality. The system is not only affordable, but can also keep up with unique business requirements, while offering the functionality a start-up may need to grow its organizational structure and expand into new markets.
Furthermore, companies must find a way to comply with unique needs and demands if they want to remain competitive. Often, this means developing custom products and services. But how can a small start-up handle the complexity usually associated with custom processes? By adopting an agile, flexible, yet robust cloud ERP solution, such as Acumatica.
Embedded with a complete suite of business management capabilities, Acumatica can help you:
Save money – Delivering cloud-based ERP functionality, this system allows organizations to avoid investments in hardware infrastructure and IT support, which translates into lower costs.
Eliminate the need for in-house IT personnel – By hosting your applications in the cloud, you don't need personnel to manage specific IT tasks, such as server configurations, maintenance, and technical problems. Instead, your staff can focus more on business processes that improve revenue generation.
Benefit from advanced scalability – Acumatica is one of the few cloud ERP solutions that are completely scalable. This means that it can grow together with your business, enabling user and functionality adjustments according to changing business demands. You can also try out new third-party software and implement applications for small user groups without making a large investment.
Get flexible, accurate reporting – Unlike other enterprise management solutions, which limit the number of reporting functions users can access, Acumatica makes available the same reporting options to all of its customers, including start-ups.
Develop a business continuity plan – Business continuity is very important for a young organization trying to build its brand reputation. To help you with this, Acumatica provides a series of tools that facilitate real-time backups, off-site encrypted synchronization, automatic failure testing, etc., enabling efficient disaster recovery and business continuity planning.
Get the latest security features – The team behind Acumatica has much more experience in securing company information than a typical in-house IT department. Since Acumatica provides a variety of security features, from access controls to data encryption and server-based logic processing, your data is more secure with this solution deployed to Microsoft's Windows Azure than it would be in your own server room.
Acumatica: The Cloud ERP System You May Be Looking For
Coming back to the case study mentioned above, Acumatica helped PMSNZ increase its productivity by 20 percent and obtain ISO 9001 Quality management System certification in the first year, while keeping integration, customization, and licensing costs at a minimum.
As Fairweather said, the biggest pay-offs of using this cloud ERP system were the ISO certification and the flexible licensing model, which enabled the easy addition of new users without having to pay extra fees. Another key benefit was the perfect integration of business data with key processes, allowing the start-up to streamline all operations from day one. Additionally, as this young company continues to grow, many of the features it needs are already there or can be configured quickly and easily.