Free MRO Webinar: Used Serviceable Material Strategies - The Future of Cost-Effectiveness
Thursday, May 28, 12pm CST
Why Attend our Webinar?
According to Oliver Wyman the used serviceable material strategies together with proprietary technologies are expected to revolutionize the entire MRO industry. Strategic sourcing combined with advanced technologies have already helped numerous airlines to increase the availability of used serviceable materials by 13 percent within one year. A recent survey of airlines indicated that 84 percent of the participants considered their approach to used serviceable materials as "active," successfully embracing new serviceable material strategies to increase profit margins without additional costs.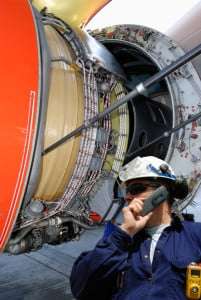 Presenting Information that is Valuable to Your MRO or Heavy Equipment Business!
Implementing new strategies along with innovative proprietary technologies is the only way to effectively respond to an increased demand for used serviceable materials.
Does your business have a serviceable material strategy and the business software to handle the requirements? Attend our free MRO webinar, and you will find out how to increase your profit margin through spare-part harvesting, disassembly and refurbishment, and create a more profitable route for recovering revenue from (otherwise) un-repairable stocks with Dynamics AX's and the ProMRO technologies.
With all these in mind, you cannot afford to miss our free MRO webinar; Register Now! Keep in mind that we will not approve registrations with generic domain email addresses. Sorry, we need your company domain for registration. If you don't have a company domain, then reach out to our marketing coordinator to discuss your registration options.