Our world is changing. And we're not just talking about global warming, shifting demographics, and advanced technologies; we're also talking about a new workforce slowly replacing previous generations of workers. For some industries, such as MRO, getting a new, digitally skilled aviation workforce can only mean good news. But are millennials really tech savvy? Can a "tech whiz kid" become a capable professional, who can be trusted with the lives of hundreds of people?
Millennials and Their Impact on the Future of MRO
An increasing number of experts are currently analyzing the long-term effects of hiring millennials. Though the future doesn't look too promising, as declining employment trends will lead to more young people fighting over fewer jobs, millennials will have a positive impact, specifically on the sectors relying heavily on emerging technologies. Since MRO is one of these sectors, it's expected to "absorb" more and more young workers. How will the new generation of aviation workforce impact the MRO industry landscape?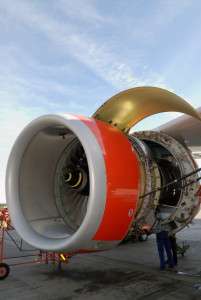 To begin with, millennials grew up using emerging technologies on a daily basis. They inherently know how to use almost any system, regardless of whether we're talking about a new version of Windows or an advanced MRO software solution, and can naturally adapt to any upcoming trends. In addition, about 90 percent of millennials love technology, which means that they're willing to do whatever it takes to get the chance to try the latest tech advances. Taking this to the extreme, we could say that a young person will rather give up his car than his device.
The interconnection between the aviation sector and emerging technologies is one of the few reasons why millennials are pursuing a career in MRO. A recent report issued by the U.S. Government Accountability Office last year confirms that the aerospace industry, including the maintenance sector, is experiencing a relatively insignificant aviation workforce shortage, the hiring level being predicted to remain steady over the next 10 years.
But are the new workers the digital natives they claim to be? Are they really able to learn how to use new technologies within days, without extensive training? To prove their knowledge, abilities, and skills, the "kids" considering a career in aircraft maintenance engineering can participate in the contests organized by AMC.
"Young talent" recruitment aside, harnessing the true "power" of millennials isn't that easy. It's true that an aviation maintenance company can expect millennials to embrace new digital tools, without hesitation, and do their jobs more efficiently and proficiently than previous generations of workers. It's also true that millennials excel at communication. Having a team that prioritizes communication will lead to stronger, more coherent working relationships, which can help create a more collaborative and productive work environment, while encouraging individual efforts and innovation.
By using the natural-born tech talents and skills of millennial workers, and allowing them to express their ideas and opinions freely, a MRO company can improve every aspect of its business, from the MRO software solution it uses to the profit margin.
However, to make the most of the new aviation workforce, going beyond interactive collaboration and digital transparency is a must. How can you do that? For one, a smooth transition from current practices to a new work culture, preferred by millennials, will help transform the work experience for young employees, which will ultimately translate into a higher employee retention rate and superior work output. One way to achieve all these is to redefine your business strategy, embrace workforce mobility concepts (BYOD, BYOC, BYON, and BYOA), adopt new management practices that focus on individual employee roles and stimulate employee involvement in decision making, and identify new employee needs and wants, as they become trends.
By simply understanding millennials, tweaking your business approach and vision constantly, and implementing advanced technologies, your organization will be able not only to capture the attention of millennials, but also to attract, retain, and turn them into a highly-skilled, powerful aviation workforce that can empower your businesses for long-term success.