The benefits of the ProMRO module include improved efficiency, cost savings, standardization and predictability across multiple departments. The ProMRO module makes your MRO business run leaner and be more competitive.
Service Profiles
One of the capabilities of the ProMRO module is the ability to create Service Profiles.
Service Profiles eliminate pressure and guesswork from the project administrator as they contain all the details about the service in a ready-to-use template. This helps to ensure consistency across all projects.
How to Create a Service Profile
To create a Service Profile in Dynamics AX, navigate to the Common Forms screen and click SVC Profile Details. The Service Profile form will be displayed.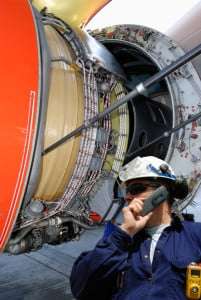 On the top half of the Service Profile screen, you will see the list of forms on your instance of Dynamics AX under the Overview tab. The Overview tab provides a quick summary of a profile's elements including the service ID, estimate center, service code, description, extended description, status, manufacturer, etc.
The bottom half of the screen allows you to view the Service Profiles and filter on five options, i.e. All, Free, Hour, Expense and Item. Here is an overview of what the options provide:
All – Shows all available Service Profile forms on your Dynamics AX instance
Fee – Allows you to make changes to prices for quoting purposes
Hour- Allows you to make changes for time spent on equipment
Expense – Allows you to change time expenses
Item – Allows calculation of cost and sale prices of items
Clicking on an entry on the Service Profile form makes it editable. You can make any price or product changes by selecting the entry you wish to edit to make it editable, and entering the new value you prefer.
Creating Service Profiles Based on Templates
The ProMRO module allows you to copy an existing Service Profile and make a new one based on it. Follow the steps below to create a new select Service Profile based on an existing one:
Select the Service Profile you want to use as a template from the list of forms
Navigate to the left of the ProMRO module and select the Copy button
Select Copy and Create New Profile from the side slide display
A new Service Profile form that is based on the one you had initially selected will be created and listed on the form list
Using the Recalculate Function for Service Profiles