Since 2010, Texas has continued to attract more manufacturing partnerships, multi-billion-dollar investments, and skilled workforce than any other state. The success of the manufacturing sector in this state is thanks, in part, to the stable pro-business environment, low taxes, excellent transportation infrastructure, and competent labor force. The support received from MROs and advanced manufacturing facilities have also helped Texas to become a leading manufacturing state in the US.
Making available innovative technologies, complex MRO software solutions help MROs to improve processes, increase productivity, and cut costs. Unsurprisingly, technology innovation has become the centerpiece of economic development efforts, especially in the southern states.
Achieve Service Excellence with MRO Software
Carrying out a wide variety of maintenance and repair operations, MROs support the manufacturing sector by keeping manufacturing plants running at peak performance. But more important than this is that maintenance, repair, and overhaul efforts are dependent on advanced MRO software.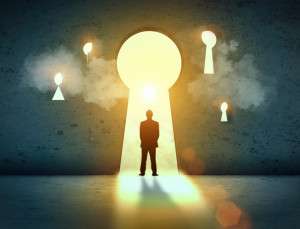 Set to make continuous investments in innovative MRO solutions, such as Microsoft Dynamics AX, a number of companies operating in Texas are ready to defeat their competitors across the US. With Dynamics AX, any organization can efficiently manage global operations, which translates into higher annual revenues. Specifically, Dynamics AX allows MROs to:
integrate the top floor with the plant floor to gain more insight into operations, identify where improvements can be made, and streamline all maintenance and repair activities to increase operational stability;
optimize supply chains by determining where exactly specific pieces of equipment, components, and parts must be relocated for the best results to be achieved;
accurately gather, process, and manage a large amount of data from different sources;
gain a competitive edge over business rivals by responding to complex challenges in real-time;
rapidly change any aspect of MRO operations, according to company-specific needs, customer demands, and market opportunities;
achieve the kind of flexibility and responsiveness needed to improve service quality, boost productivity, reduce costs, and secure a strong position in the MRO sector;
bring new, competitive service offerings (e.g. performing repair tasks at clients' locations) to the market faster than the competition, which will give any MRO company the opportunity to create and capture more value in emerging markets;
ensure optimal utilization of resources and reduce downtime by simply predicting and planning maintenance events ;
streamline business operations by collaborating effectively with partners, suppliers, and customers;
benefit from advanced MRO software applications, which enable companies to keep up with the rapid changes of the MRO sector and offer greater value to customers.
With Dynamics AX, MRO companies can make proactive decisions that maximize productivity and prevent breakdown scenarios. Tight integration with existing software solutions eliminates the need to run and maintain multiple separate systems, which enables superior control over teams, work orders, resource allocation, equipment, parts, and costs.
Once Dynamics AX is set up, information starts to flow seamlessly across all modules, in real-time. As a result, any maintenance and repair activities can be scheduled accurately; work orders, equipment, parts, personnel, and downtime can be reserved based on up-to-date information; tasks are performed according to a predefined process so that no jobs will be skipped; available resources can be displayed by location, job type, capacity, etc.; and reports can be created at individual (project, equipment, parts, materials, etc.) levels.
Assessing the Impact
The number of southern states investing in advanced manufacturing, maintenance, repair, and overhaul technologies is growing continuously, bringing significant economic benefits to the entire region. As an example, South Carolina has received substantial foreign investments, Tennessee has become famous for its multiple auto-assembly plants, and Georgia has successfully re-shored a variety of manufacturing operations back from overseas.
However, Texas is the only state winning gold in most economic categories. That's because a high number of MROs currently operating in Texas have invested in advanced MRO software solutions. By placing innovation in maintenance, repair, and overhaul among their highest priorities, MRO companies support all manufacturing industry sectors, ranging from food processing to aerospace and defense.