Though Microsoft Dynamics AX has been designed specifically for manufacturing and Maintenance, Repair, and Overhaul (MRO) companies, advanced MRO software functionality is sometimes needed to better support industry-specific operations. One of these solutions is the Work Order Quote Quick Create included in the ProMRO module, formerly referred to as Extended Project Manager (EPM). Built on top of Dynamics AX's platform, the Work Order Quote Quick Create utilizes the technology already familiar to your staff, allowing them to develop work orders for small and large projects easily and quickly.
Improve Operational Performance with Project-Based Functionality
Managing complex work order data can be difficult, especially in a large MRO organization. To help MROs improve data accuracy, we came up with a simple yet ingenious MRO software solution that communicates with Dynamics AX in real time, facilitating accurate data flows throughout organizations. The Work Order Quote Quick Create allows MROs to: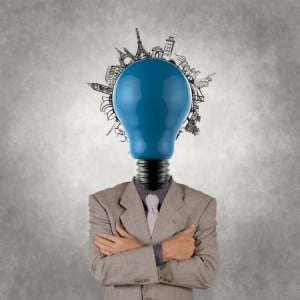 Eliminate errors – Fully integrated with Dynamics AX, the Work Order Quote Quick Create ensures data accuracy by requiring users to fill in detailed information about projects, including project IDs, specifications, quotes, estimates, and even customer information. This will prevent users from creating projects that lack the information needed to obtain the desired outcomes. Then, the application will automatically transfer data from the top floor to the shop floor, eliminating the errors usually found in manual input systems. By using a special form to add detailed, accurate information to each project, you will benefit from improved inventory management, precise maintenance/repair schedules that will result in less downtime and more productivity, extensive data analysis, and comprehensive reporting capabilities, which will increase the overall efficiency.
Create new projects easily – The Work Order Quote Quick Create enables users to develop new projects by copying and pasting service profiles. This feature is extremely useful when creating large projects, which are either identical or similar to previous jobs. In addition, you can sort service profiles by service code and equipment type, which will allow you to streamline the process of finding certain work orders, projects, tasks, etc.
Save time – Extending the functionality of Microsoft Dynamics AX, this MRO software solution automatically updates estimates, quotes, and timelines when new project data is entered. Since all the elements of a project are tightly linked and interrelated with each other, any authorized modification will affect the other components. For instance, when a project is modified, the system will automatically update work orders, recalculating costs, quotes, and invoices. This will help eliminate manual data entries later on, which not only saves time but also ensures greater data accuracy. With the Work Order Quote Quick Create, users can include new data or update existing information relating to equipment, parts, teams, budgets, work orders, etc.
Increase productivity – Depending on your internal maintenance, repair, and overhaul operations, you can use the Work Order Quote to associate projects with specific work orders, equipment, parts, and contracts. Since your employees will be able to access all the data they need to do their jobs proficiently through a single application, they'll be more productive than before.
Additional features include Reporting, which can be used to capture, edit, and handle reports relating to labor, time frames, estimates, costs, etc.; Quick Invoice, which allows users to create invoices "on the fly", check payment details, outstanding balance, etc.; and Quick Credit, which provides advanced credit control functionality.
Delivering a multitude of capabilities at your fingertips, the Work Order Quote Quick Create integrated with Dynamics AX allows you to automate common or repetitive tasks and manage a wide variety of projects with just a few clicks.