Although 3D printing technology can be used by anyone, from regular people to industry giants, sustainable growth is expected to come from industrial applications, especially in the OEM and MRO sectors. That's simply because only a large company has the financial power to design, craft, and test multiple prototypes to finally develop a product that customers will want to buy. But this is only half of the OEM-MRO equation. The other half relates to the impact additive manufacturing will have on the MRO industry.
Additive manufacturing technologies deliver incredible flexibility. To begin with, a MRO company will be able to develop "instant" spare parts and complete maintenance and repair tasks within hours. Imagine an airline looking for a MRO able to repair an airplane that has broken down unexpectedly. Instead of waiting days or even weeks for parts to arrive, the MRO can manufacture the parts needed outright and fix the airplane within several hours.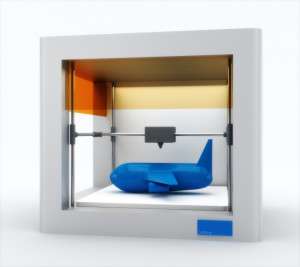 Manufacturing parts for scheduled maintenance and repairs or, more importantly, for unplanned events, with virtually no wasted materials, will help MROs reduce downtime and operating costs. Another major motivator for additive manufacturing technology adoption is the ability to produce hard-to-find spare parts or components that aren't manufactured anymore.
The International Space Station's 3D Print project is one edifying example of spare parts production using additive manufacturing. The first 3D printer was launched to the space station in September 2014. On November 24, 2014, the first "space" object was successfully manufactured using 3D printing technology. According to NASA officials, additive manufacturing is useful especially when spare parts aren't available or when inventory is extremely expensive to ship. This technology brings several performance and efficiency advantages, regardless of whether a maintenance company or department is located on Mars or on Earth.
Additive manufacturing may seem too futuristic to become standard. However, the acceptance of this technology as a source of spare parts will change the course of MRO history. A maintenance company will be able not only to manufacture simple or complex parts and difficult-to-achieve geometries, as required; it can also develop prototypes to modify equipment and achieve quicker repair times.
Undoubtedly, the ability to manufacture parts on demand will affect inventory and logistics. MROs will no longer have to order spare parts from manufacturers and keep dozens of "just-in-case" replacement components on hand until the right clients come along. Whenever they need a product, they can just make it. This will probably cause a collapse of the entire supply chain, making part suppliers and even manufacturers vulnerable to extinction.
By eliminating the need for high-volume production, 3D printing shows its worth in terms of reducing production costs. Additionally, it increases part availability at the point of use and decreases shipping-, inventory-, and labor-related expenses. Although this brings bad news for a number of businesses, additive manufacturing will add new efficiencies to the operations of MROs and their clients. In conclusion, what additive manufacturing does is to dissolve the global supply chain, which costs MROs billions of dollars every year, re-assembling it as a local system, at a much lower cost.
In the following years, additive manufacturing will radically change the OEM and MRO environment. Analysts predict that the additive manufacturing market will grow to $16 billion by 2018. More and more companies, especially MROs, are expected to invest in 3D printers to produce parts as needed. But to achieve the forecasted outcomes, digital design software must evolve and more advanced and affordable scanners must be developed. On the other side, manufacturers must find a way to protect themselves against the negative consequences of this technology. For sure, 3D printing will tip the scales in someone's favor. Who will be the winner? Only time will tell.