The ProMRO module was especially developed to offer MRO companies the functionality they needed to manage industry-specific operations more efficiently. Minimizing paper-based administration and standardizing various processes, the module enables MROs to handle a variety of business processes, including quoting jobs, pre-defining project phases, and tracking equipment along with maintenance and repair tasks to extend the life cycle of operational equipment at minimal costs, prevent disruptions, and improve overall productivity. Besides advanced project, maintenance, and repair functionality, the module makes available a custom Equipment Table, which facilitates asset tracking within Dynamics AX and any other application interconnected.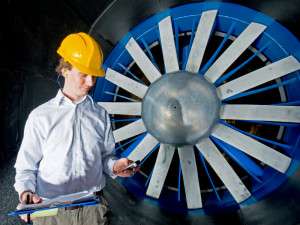 MRO Software: Equipment Table Functionality
Specifically designed to allow MROs to record detailed, real-time information on equipment and parts, and access equipment history along with warranty, repair, and maintenance data, the Equipment Table can be used to:
Track equipment across different projects – One of the most valuable pieces of MRO software developed so far, the Equipment Table tracks materials, inventory, and equipment automatically, creating a comprehensive history for each piece of equipment you have used in your projects. By accessing the Equipment Table and highlighting a machine or part, you can get project, quote, repair, and allocation details relating to that piece of equipment. You can also use the Equipment Table to check the current status of a project, customer specifications, and equipment condition, which may range from "approved" and "shop floor" to "rented-out" and "lost" statuses. From the Equipment Table, you can also access the main table of each project to get in-depth details about different pieces of equipment and tasks.
Track warranties of equipment and parts – Not only the Equipment Table provides information about the original warranty of different pieces of equipment; it also indicates the equipment that needs to be sent off for repair or replaced before warranty expires. Additionally, by simply accessing the Equipment Table, technicians can get information about different pieces of equipment that cannot be repaired on warranty or in house and, therefore, must be replaced by Original Equipment Manufacturers (OEMs).
Track equipment location – The Equipment Table also allows users to identify the physical location of different pieces of equipment. This means that you can communicate to your clients exactly when and where their equipment has been allocated and even how much it will cost to deliver it to them. As you can find out the exact location of machines and parts without making phone calls or leaving your office, the Equipment Table can save you a lot of time and money.
Maintaining continuous operations in complex environments poses a major challenge for most MRO companies. Fortunately, the Equipment Table adds a new dimension to Dynamics AX, giving MRO companies a true 360-degree view of their equipment.
With this MRO software solution by your side, you'll benefit from complete maintenance, repair, and overhaul support to achieve your equipment and productivity goals. Bringing about greater predictability, optimizing resource utilization, and helping you keep your own equipment along with your customers' machines properly maintained and running smoothly, the Equipment Table is one "piece of the puzzle" you need to plan everything down to the smallest detail and avoid costly breakdowns.
In conclusion, the Equipment Table is a useful piece of MRO software that allows you to:
record and access detailed information relating to your equipment and services;
track equipment by physical location and status;
group pieces of equipment based on specific criteria;
associate equipment with projects and capacity planning;
keep detailed history, including warranty, quote, maintenance, and repair information;
view maintenance and repair reports whenever you need.