According to aviation experts, the global Maintenance, Repair, and Overhaul (MRO) market will continue to grow in 2015. New tech advances will replace old technology at a fast pace, with significant implications for MRO companies. Here are the top five predictions expected to impact the MRO sector this year.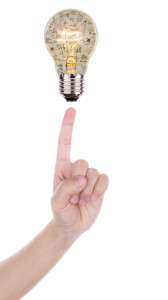 Top Five Predictions:
Maintenance "on-the-go" – Last year, we've witnessed business transformation based on new digital models; this year, we'll see organizations embracing a new technology-driven world, in which mobility will be the norm. Mobile MRO software applications will transform the entire MRO sector into an interactive, immersive environment, with a focus on discovering new ways to woven mobile applications into aircraft maintenance and repair strategies. A few years back, aircrafts used to be serviced in hangars; now, an increasing number of MROs are adopting mobile technologies, which allow them to perform a variety of maintenance and repair tasks at clients' locations.
Increased mobility – Technicians working around aircrafts are already using wearable applications and devices, such as smart glasses and watches, to obtain detailed information on the spot, perform technical evaluations, complete maintenance and repair tasks promptly, and transmit real-time information to the office. According to Espen Olsen, director for aerospace at Industrial and Financial Systems (IFS), advances in MRO software will create new markets, new products, and new areas of growth in 2015, making the MRO sector more efficient and productive. If a while ago, technicians used basic instructions and schematics to perform their jobs, often going with their intuition, new mobile applications offer them all the information they need to complete difficult installation, maintenance, and repair operations with no risks. If a worker is unsure how to perform a task, he can now connect with other specialists to get advice. Furthermore, the professionals operating in the MRO sector expect user friendly software applications with responsive deign, highly optimized for touch and compatible with multiple device form factors.
3D Printing – The aerospace industry has become a key market for 3D printing, or additive manufacturing. In this sector, typical applications revolve around elements with complex geometries, such as turbine and engine parts as well as cabin components. Since 3D printing uses materials and energy more efficiently than conventional manufacturing, a wide variety of components can be manufactured cost-effectively, at the point of use, obviating the need for storage. Small production runs along with aerospace-specific adaptations deliver further arguments in favor of 3D printing. As a result, we'll start to see an increasing number of MRO companies benefiting from a real return on investing in additive manufacturing, which means that this technology will have a dramatic impact on MRO software this year.
Big Data – Another important trend is Big Data technology. The aviation industry already operates on thin profit margins. This indirectly means that aircraft MROs must find new ways to overcome challenges and become more efficient when servicing aircrafts. Partially, their efficiency depends on the Big Data technology they adopt, as this technology gives them the ability to process, centralize, filter, track, and analyze a massive volume of structured and unstructured data relating to equipment, inventory, maintenance, and approved procedural information. Focusing on predictive analysis, Big Data technology also helps technicians streamline maintenance and repair operations by allowing them to access information anywhere, at any time, according to pre-defined user roles.
Innovation - In highly regulated industry sectors, such as MRO, innovation is key. As an increasing number of MROs need more affordable and reliable specialized applications, software developers and vendors are required to come up with new solutions able to optimize "on-the-go" maintenance and repair operations as well as processes in hangars or workshops for lower operating costs. As a result, more MRO solution providers are expected to compete for supremacy this year.
Today, aircraft MROs are subject to significant shortages of skilled workforce. Difficulties in monitoring and managing different processes have already determined many companies to increase the number of contractors in order to keep operations running at optimal performance. Though new technology trends will put additional pressure on MRO providers, many experts are pointing toward exciting opportunities driven by the power of technology, advances in MRO software being expected to yield significant benefits in 2015.